What is Medicare and how does it work?
Medicare is a federal government insurance system that helps tens of millions of seniors and people with disabilities pay for their healthcare. It's the only truly national healthcare program in the United States. It's available to you regardless of your income, the state of your health, or where you live… its nationwide and it has been around since 1965.

Medicare differs from other insurances that you may have used in the past. To avoid total confusion it's best to have a professional like Joseph O'Neil explain the rules so you may learn how they affect you personally.

When you become eligible as a Medicare beneficiary you soon become aware like most people how little you know about the program. Joseph O'Neil's Medicare Help 65 can make your journey a much better one. Joseph O'Neil knows medicare, he's been helping Medicare participants in the New Bedford, Fall River and Dartmouth area for 12 years.
Even if you think you know everything about Medicare, can you be really sure that the information you have is accurate? I can tell you from experience that a lot of perceptions applicable to Medicare are way off base.
I find much of the news online, in mass emails, and in print ads are deliberately trying to scare seniors into making irrational decisions when it come to their healthcare. There is so much misinformation out there you really need a professional help explain it all to you. Joseph O'Neil's Medicare Help 65 knows his Medicare business. READ MORE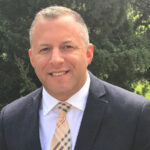 Why Call Joseph O'Neil for your Medicare Insurance needs?
Joseph O'Neil has lived in the southern eastern part of Massachusetts his entire life. In 2006, Joseph became a licensed insurance broker who specializes in the Medicare Insurance programs and focuses on serving the Bristol County and Cape Cod areas. As a member of the National Ethics Association, Joseph conducts his meetings professionally and with great care.
He is dedicated to educating his clients on the various programs and companies within the Medicare spectrum and prides himself in selecting the program designed best for each of his clients depending on their specific medical and prescription needs. READ MORE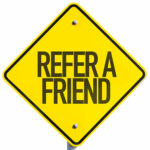 I love referrals, if you know of someone turning 65 that you think might like getting some professional information about Medicare Supplemental Insurance Plans than please take a minute to fill out the referral form. You can trust me to treat them right, as I know your putting your good name on the line. I would greatly appreciate it!
Testimonials
Medicare Insurance to me was complicated. Joseph O'Neil explained how the plans worked in a way that I could understand. He helped me select a plan that was right for me. I also liked the fact that he educated me about my medicare choices. He's professional and really know the business!
Mark Medeiros